Rex Specs Dog Goggle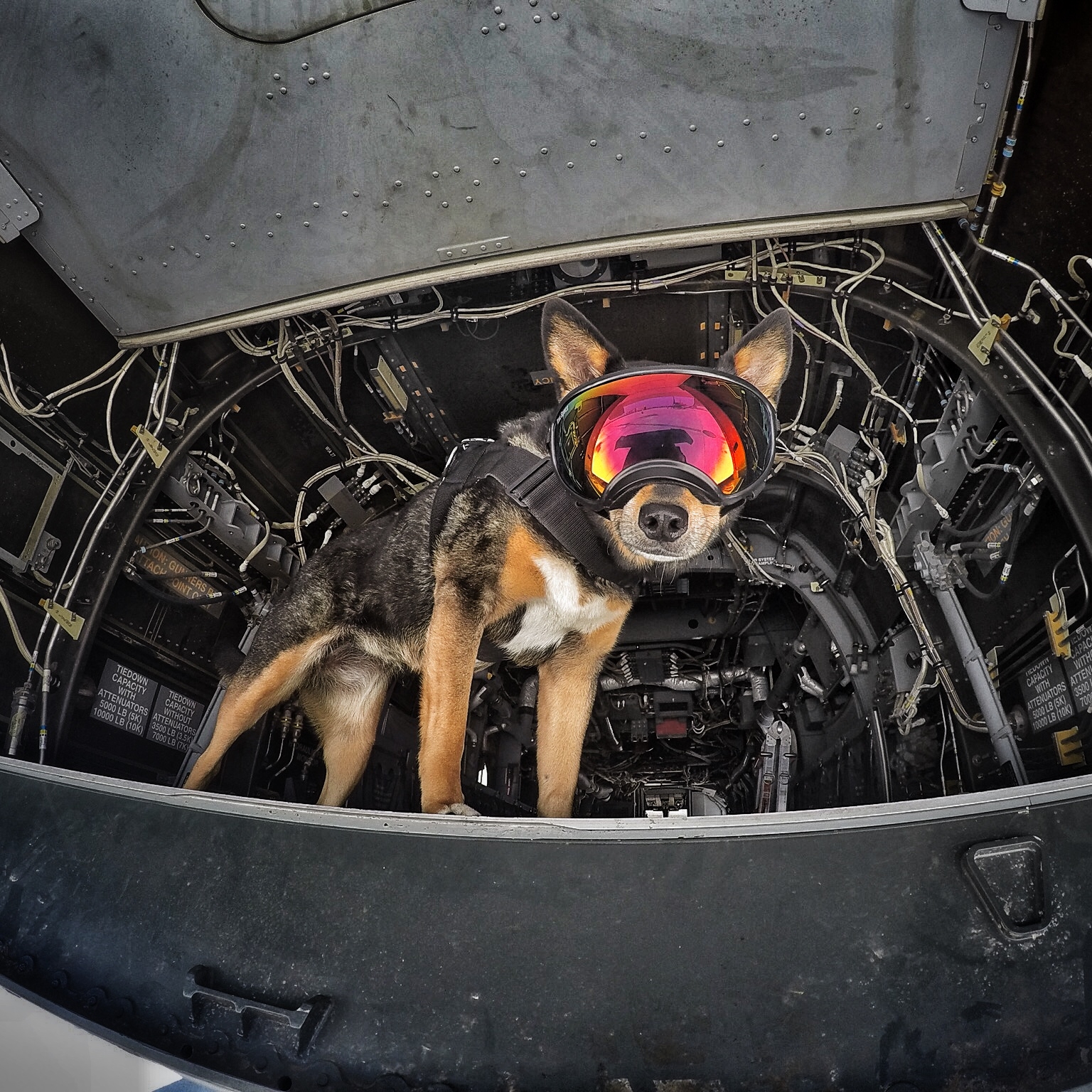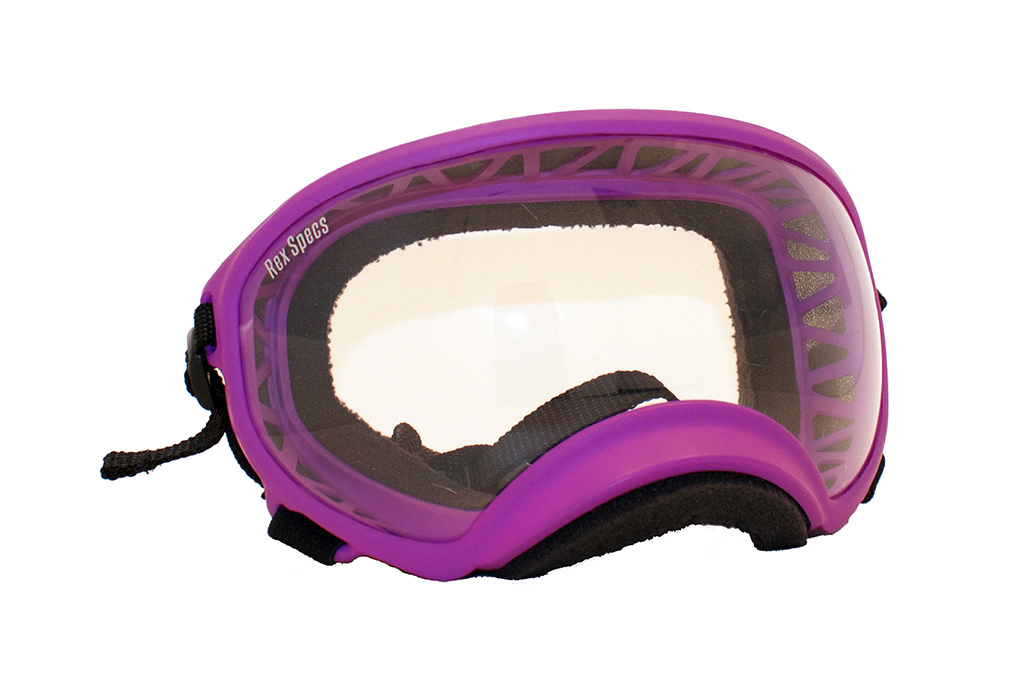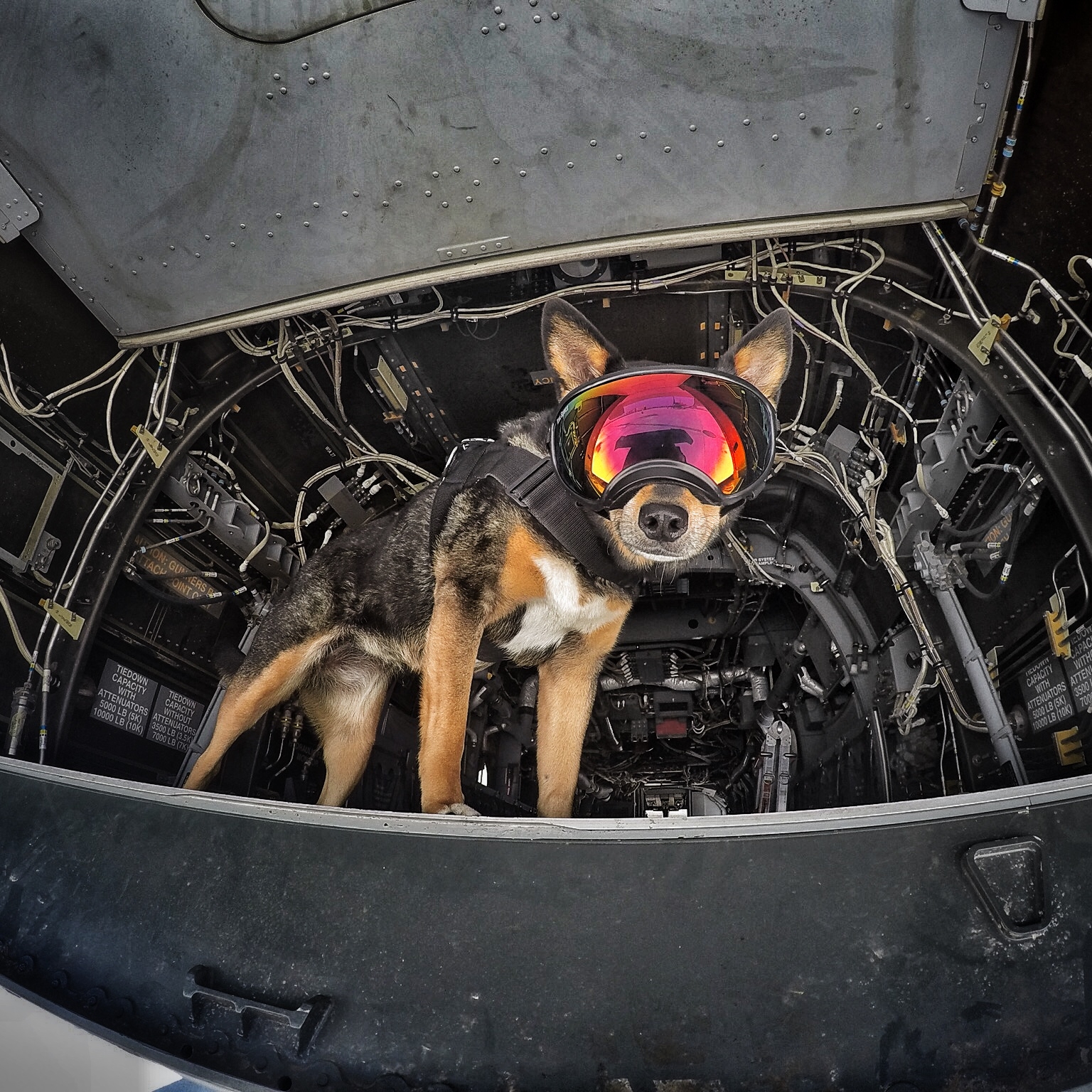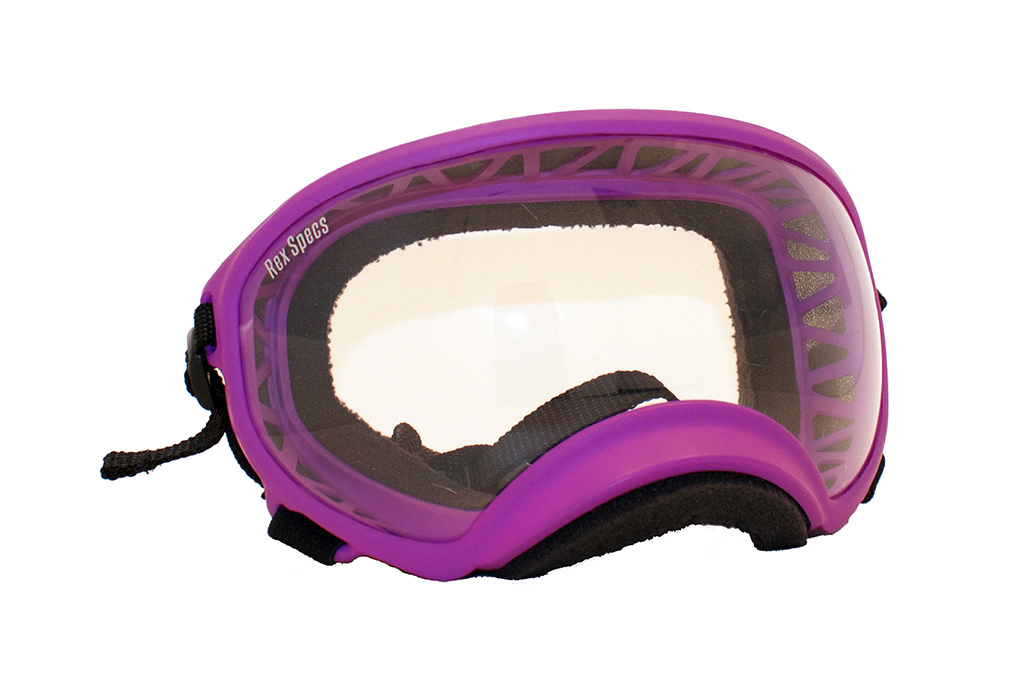 Rex Specs Dog Goggle
Rex Specs are protective eyewear for the active dog. They are stable and secure while still allowing for full jaw motion and field of view. Rex Specs protect your dogs eyes from debris, environmental hazards, and sun. All lenses are UVA/UVB protective and assist in the treatment of canine eye conditions such as pannus (Chronic Superficial Keratitis). Rex Specs have been designed and tested for the working dog be insure they meet the needs of any dog and any adventure.
1 clear and 1 smoke lens included
Rex Specs dog goggles come with 2 lenses - Clear and Smoke
All lenses are interchangeable, spherical, and rated UV400 to provide protection from UVA/UVB rays.
Dynamic strap system enables full jaw movement
Rex Specs are one size fits most - fits dogs 30-100 lbs depending on head shape. We recommend a strap extender if your dog's head is greater that 20 inches around. Measure underneath their chin from the soft part of their lower jaw and then around their head below their ears to the other side.
TRAINING TIPS
PERSISTENCE PAYS
Buying a pair of goggles is an investment in your dog's health and training time. It may take a little work before your dog wears Rex Specs like a pro.
We have noticed that well-trained dogs and working dog breeds seem to accept this 'job' a little easier than some other breeds. We've had instant success with some first-time-wearers, while others fight it. However, with a little training, any dog can wear Rex Specs like a pro!
Remove the Lens: Try the goggles without the lens a few times before introducing the lens. This allows the dog to get used to the frame on their face before making them look through the lens. Transition from no lens to the clear lens.
Timing: Have your dog wear the goggles in a comfortable place; around the house while they are tired, sleeping or eating. If your dog is leash trained, introduce the goggles while they are on the leash when their attempts to remove the goggles can be quickly corrected.
Positive Association: Positive reinforcement - make it fun! Put them on for short periods of time before breakfast, dinner, treats, or their favorite activities. Hence, we'd put the goggles on and give them a bone. When the Rex Specs come out, they have learned that something good is going to happen.