Brahma Soft-Grip 4ft Training Lead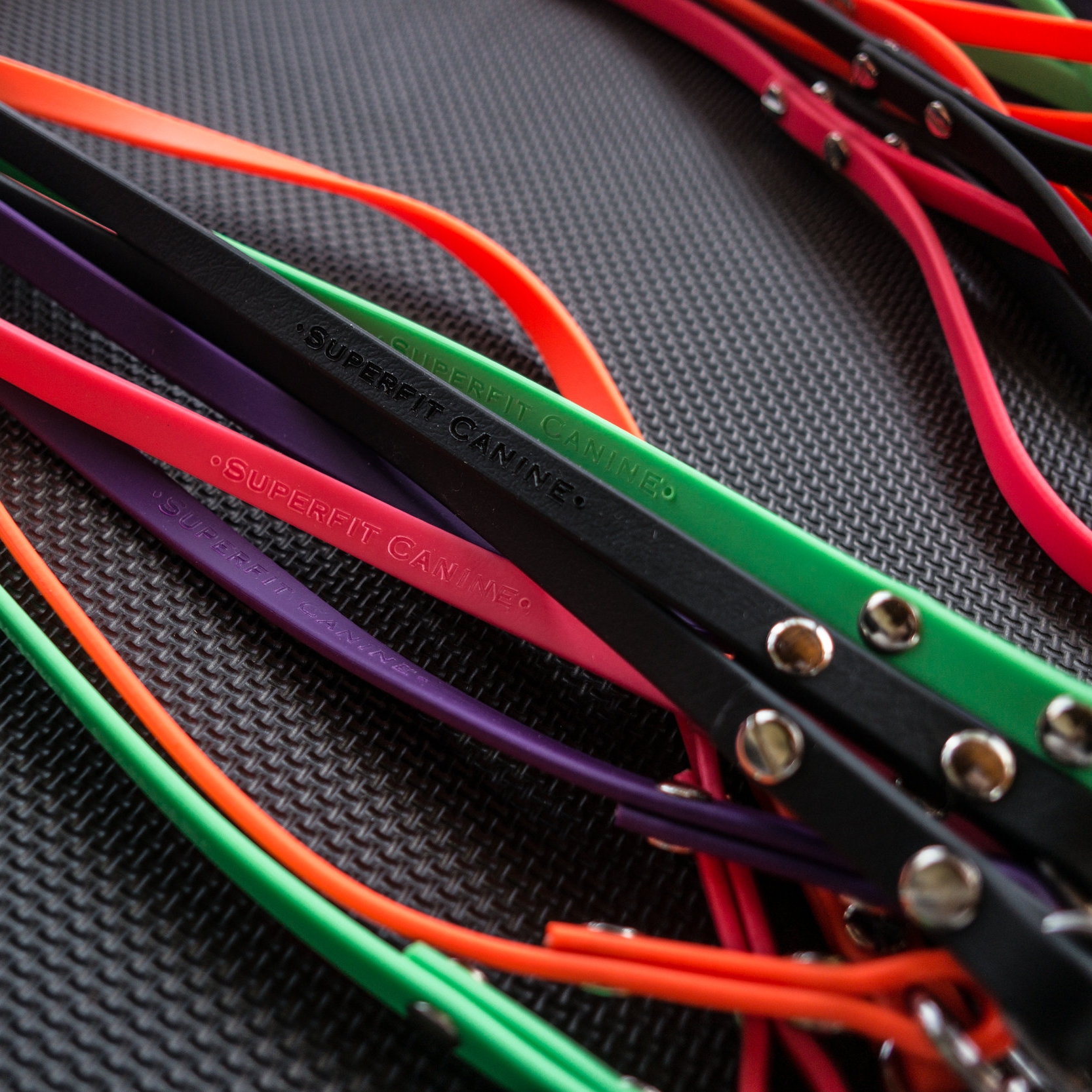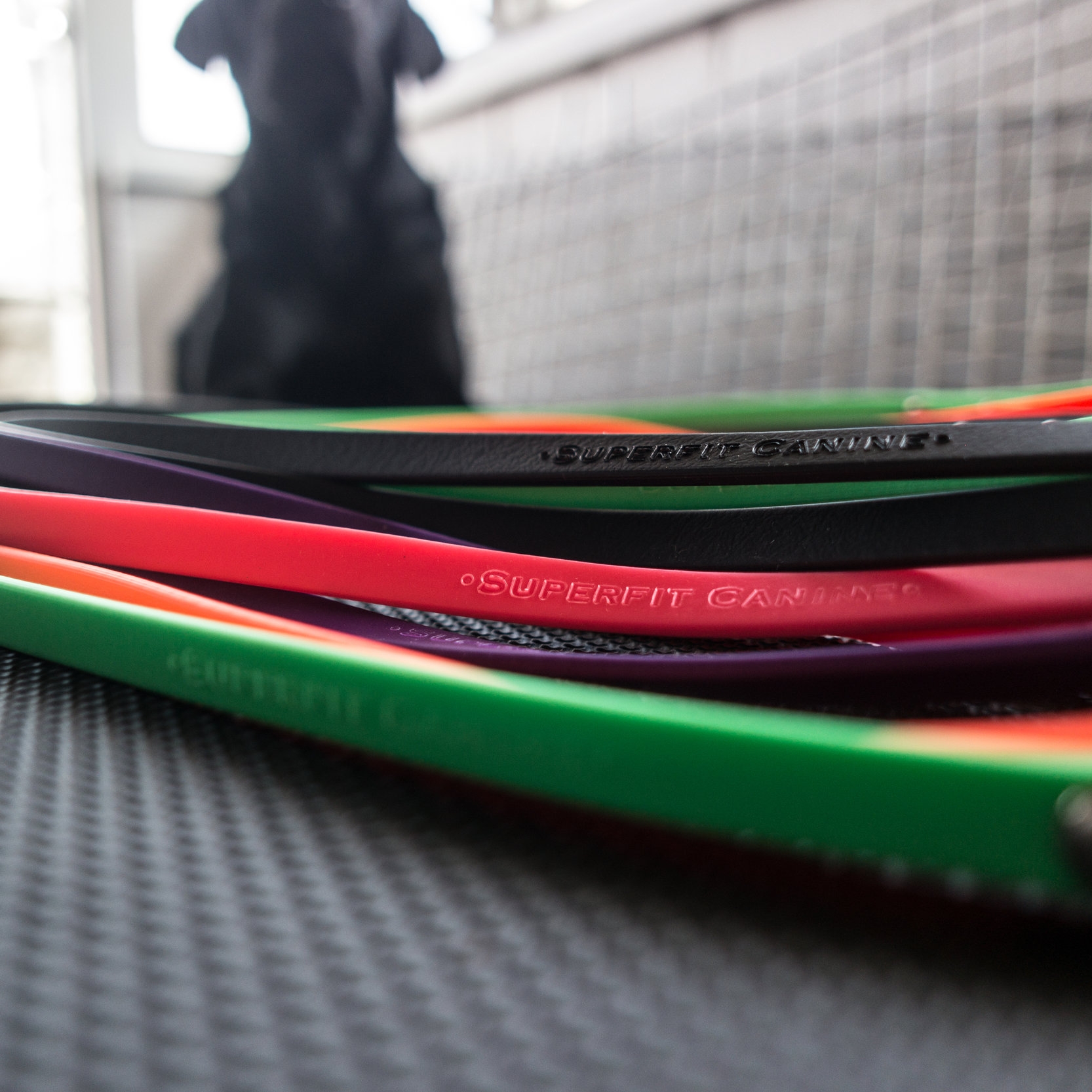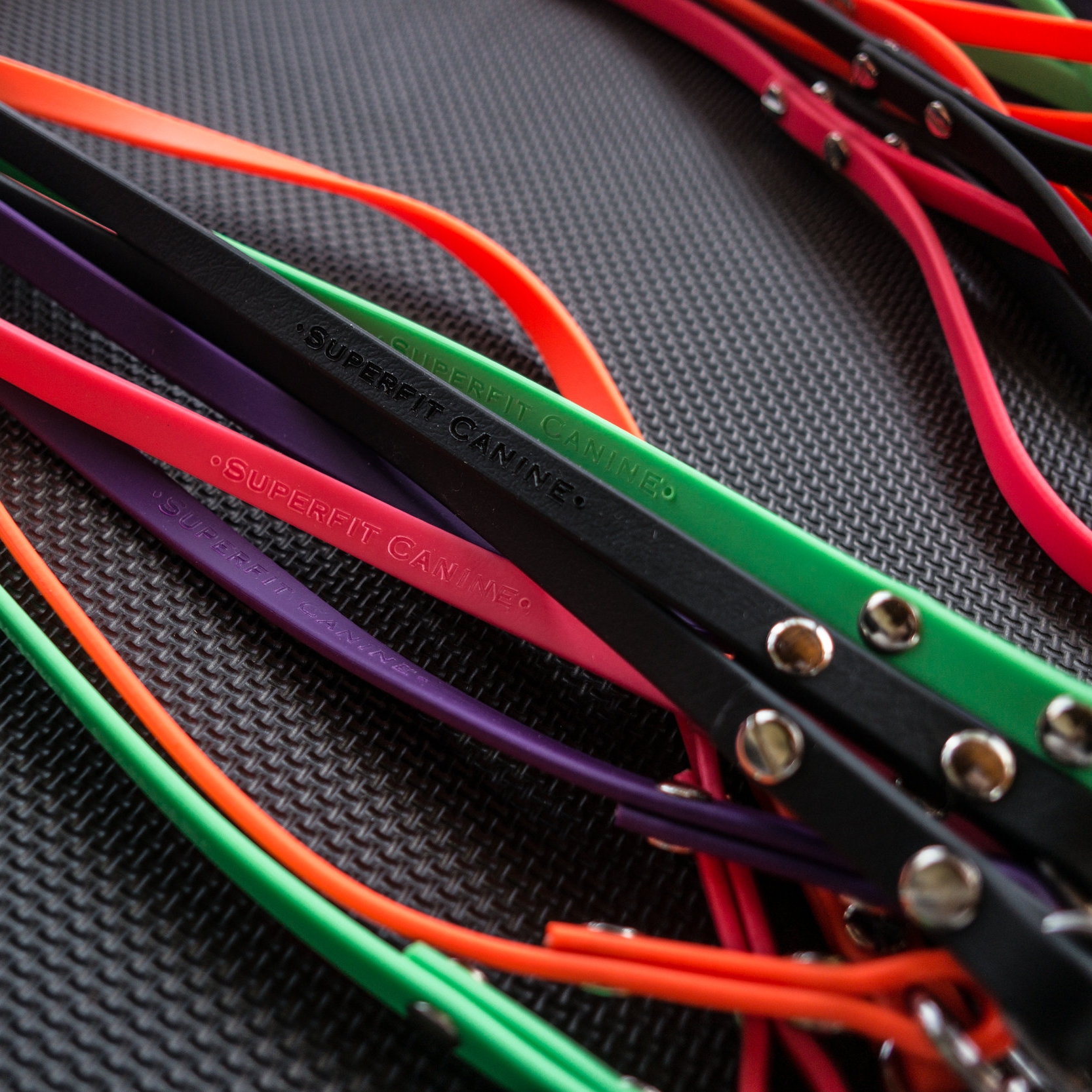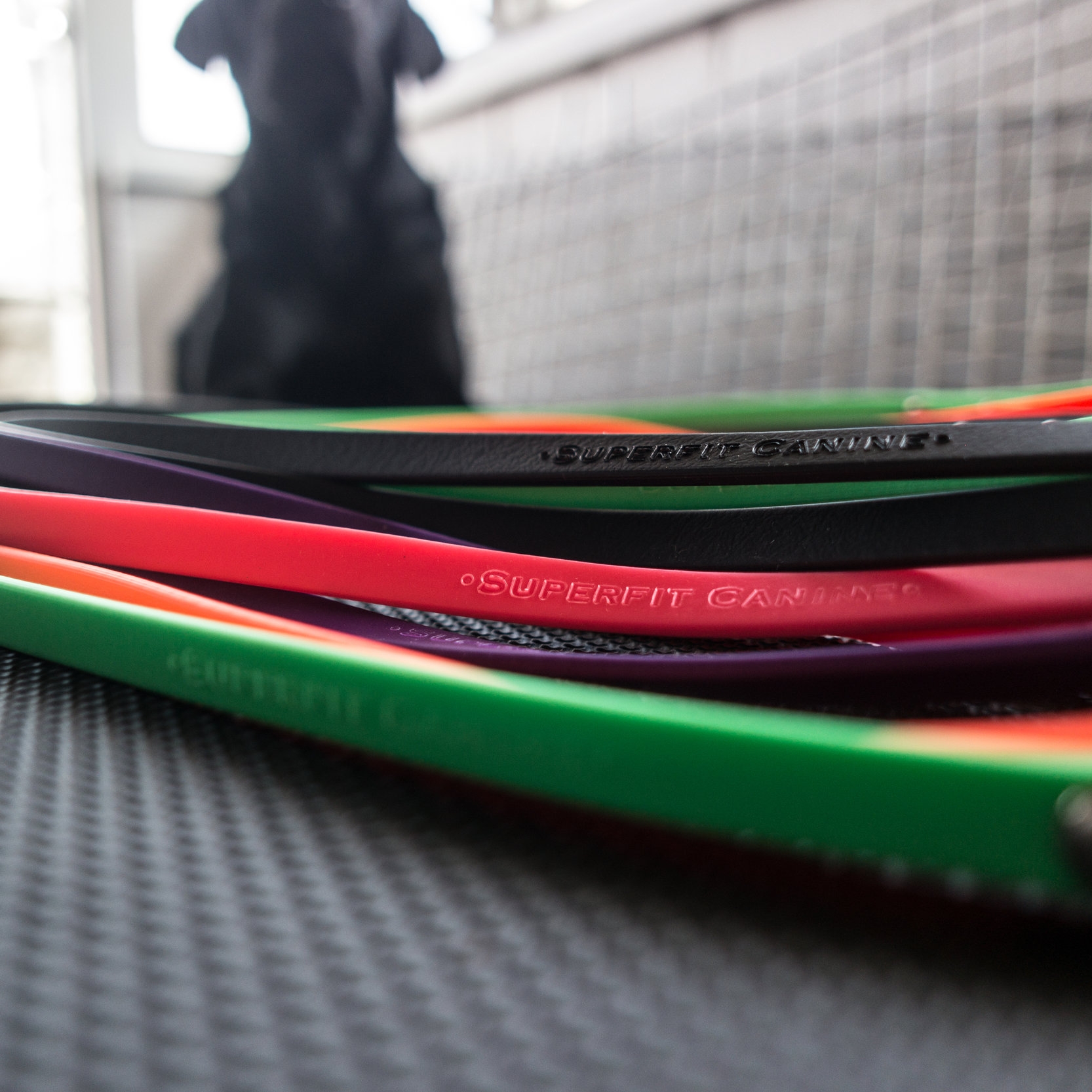 Brahma Soft-Grip 4ft Training Lead
Designed for dog sports such as nose work and tracking. Perfect for play time and exercise, too. Super-durable, affordable training leads!
Strong as a Brahma bull, this (½" wide) man-made leather alternative makes a fantastic all-weather dog leash. It can take a beating through brush, creeks, and saltwater. It is flexible has a nice weight and feel that resembles leather. It won't give you rope burn or absorb dirt/moisture like rope or nylon leads.
Artisan handcrafted in Colorado, USA!
Brahma Leads: Soft-Grip leather alternative
Brahma Soft-Grip is constructed with webbing on the inside and a durable, non-tacky PCV coating on the outside. This durable material is great for any extreme weather condition, resilient in cold weather, and is resistant to abrasions. It's kinder to the hands than webbing or rope, and also resists knotting and tangling. Easy to clean: Just wipe clean with soap and water.
We use screw posts to fasten the handle and hardware, so there's no stitching or rivets to wear out or come undone (braiding not available). Can be made with or without a handle loop at your request. Yes, our famous lifetime warranty stands behind the quality of this product. (Most of our leash designs can be made in Brahma by request.)
Hardware:
Brahma Leads come standard with chrome plated solid brass bolt snaps (silver color).
Other Brahma products you might like: