We are K9 Search and Rescue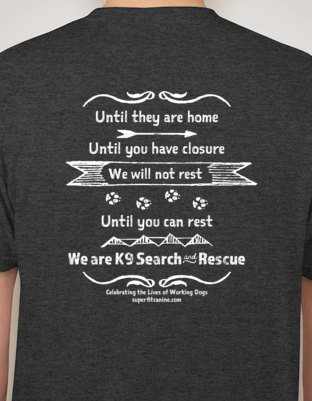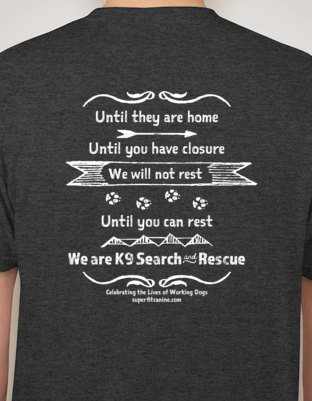 sale
We are K9 Search and Rescue
Screen printed Euro Fit short sleeve t-shirt featuring a digital design celebrating those that work tirelessly to locate the missing. In the front left pocket position is the Superfit Canine logo. Each unisex shirt is screen printed by hand giving each item an original, vintage feel. All shirts are machine washable. This super soft tri-blend shirt has an outstanding ability to help you stay cool while you remain active.

Text on the shirt back reads:
"Until they are home
Until you have closure
We will not Rest
Until you can rest
We are canine search and rescue"

All shirts are Char-Black (a very dark gray color) with White ink.