Hooded Sweatshirt: Train. Search. Find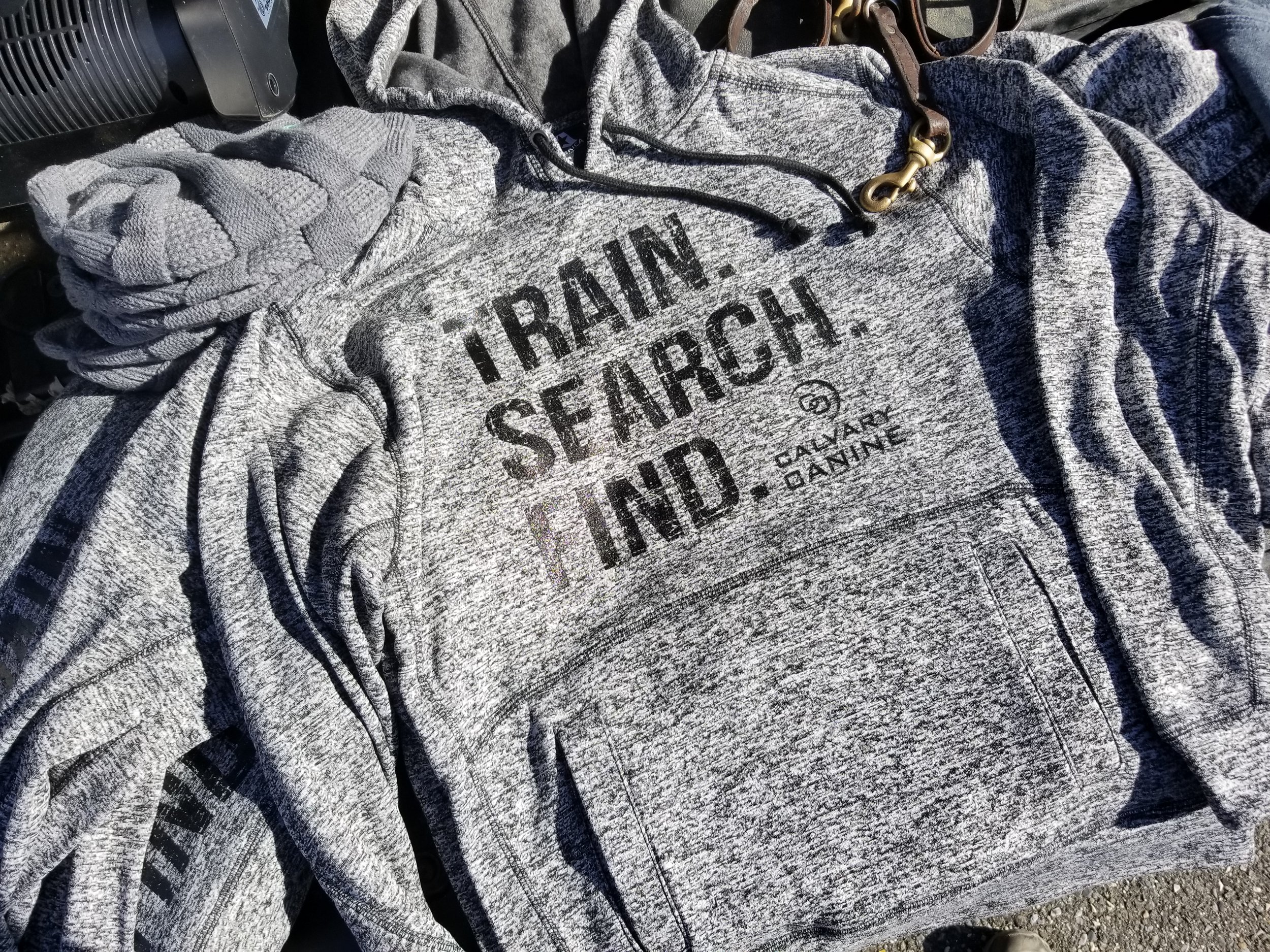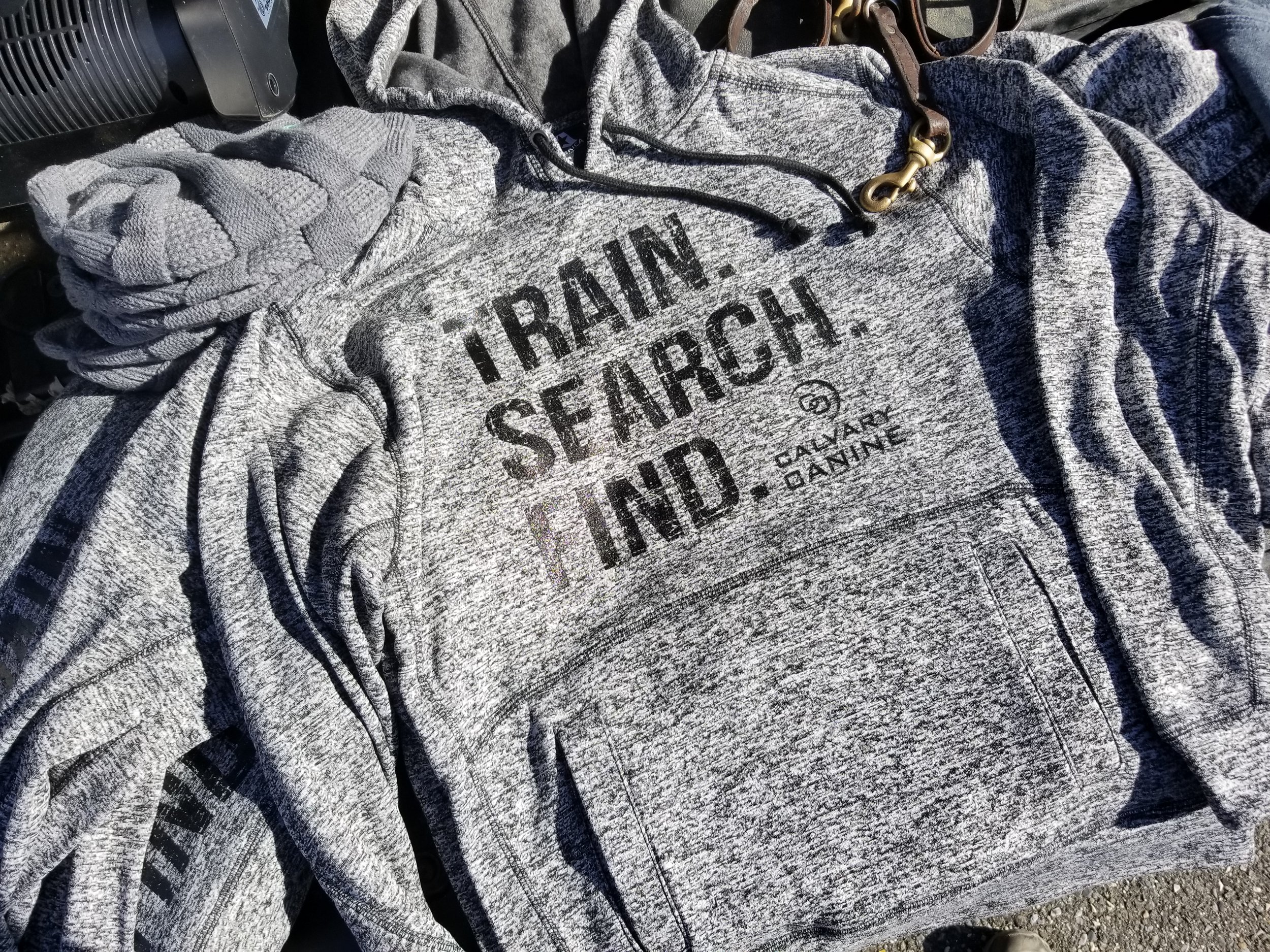 sold out
Hooded Sweatshirt: Train. Search. Find
Poly fleece hoodie screen printed with the message "Train. Search. Find."
7 oz.
100% Spun Polyester fleck fleece
Self fabric cuffs & waist
Side entry hand pockets
Underarm and side gusset panels
Color: Charcoal Fleck
This item is sold in support of the mission of the 501-c3 group, Calvary Canine: To unite community contributions with search dog handlers and organizations to support highly trained and certified search dogs that serve communities in time of need.